Projects carried out by HTW Saarland, such as V300+, Project 24 Hr, CO2-100minus and S1000+, have all led to breakthroughs for the autogas industry and confirm HTW Saarland as the leading university and knowledge experts for all matters related to autogas.
There are many engines, that, when powered by autogas, can suffer from premature valve and valve seat wear. "Over the years there has been a lot of talk as to which products actually protect valves and valve seats from this premature wear, with manufacturers of almost all the additives on the market making claims of some sort but with no real proof that they work", said HTW Saarland's Professor Thomas Heinze.
This new TÜV standard has once again put HTW Saarland in the forefront of autogas technology, with HTW becoming the first to implement the world's first TÜV standard for valve seat recession (VSR) in autogas-powered engines.

Prof Dr-Ing Thomas Heinze, Head of Academy of Sciences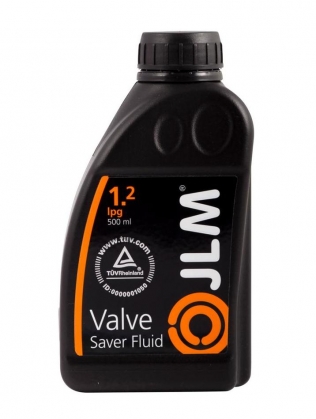 © JLM Lubricants
JLM Valve Saver Fluid - the first to be TÜV Rheinland-certified for valve seat protection

"One of the main reasons we developed this laboratory type testing standard is because it is reproducible, so all products can be tested, measured and compared in exactly the same way", said Volker Witte, HTW Engineer.
He added, "This is impossible to achieve in a road test. In a laboratory we are capable of reproducing the most demanding driving conditions to really put these products through their paces. It really does emulate real world driving conditions, without human interference or traffic jams".
JLM Valve Saver Fluid, along with the JLM Valve Saver Kit was the first to undergo, and pass, this rigorous new TÜV standard. "The JLM Valve Saver Fluid proved very convincingly that it provided very good protection in stopping excessive valve seat recession found in this testing", said Professor Heinze.
The TÜV standard incorporates laboratory testing of a 4 valve-per-cylinder, turbocharged engine over a 50-hour period, including two "automatic fail" points built in. It was developed in conjunction with the HTW University Saarland and overseen and approved by TÜV Rheinland.